Wild Fire Rehab Service has teamed up with Dynamic Aviation - Helicopters to create a new business partnership. WILDFIRE REHAB HELICOPTER SERVICE
We have specialize in SEEDING and FERTILIZING burned and erosion prone soils, especially after Wildfires have destroyed the natural vegetation.
We have the experience and the equipment for wildfire rehabilitation. We specialize in broadcasting straw bails that have been certified weed free.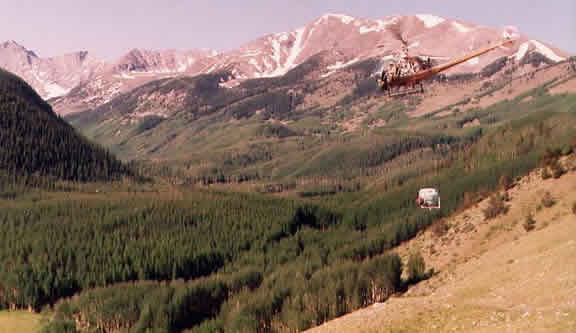 This is a picture of the helicopter spreading seed over a burn area.
---